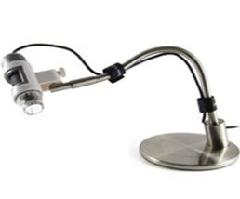 Recently, Shanghai Hanyu Hengping Science Instrument Co., Ltd. led the joint cooperation with East China University of Science and Technology, University of Shanghai for Science and Technology, Shanghai University, Tsinghua University, Zhejiang University of Technology, Zhejiang Tsinghua Yangtze Delta Research Institute, Zhejiang Shenghua Biotech Co., Ltd., Xinao Twelve units such as Science and Technology Development Co., Ltd. and the National Special Scientific Instruments and Equipment Development Special Project for Jointly Filing--the development and application of high-throughput-preferred instruments, were approved by the Ministry of Science and Technology and the Ministry of Finance. The total budget of the project is 121.92 billion yuan. China has allocated support funds of 60.96 million yuan. The company and participating units have raised a total of 60.96 million yuan in self-raised funds and local government supporting funds. Its investment scale is the largest scientific instrument development project in Shanghai in 2012, and ranked among the top three among the 66 projects approved in the country.
With the strong support of the municipal and district governments, the project application team has carried out a large number of product and market research, technical resource allocation, and material compilation based on the meticulous organization of more than one year, on the basis of preliminary pre-research and existing technological achievements. Several times of hard preparations such as large-scale revisions and adjustments, and various levels of technical defenses, consultations, reviews, and reviews by various expert groups, eventually emerged among hundreds of declared projects across the country, and this encouraging record was achieved.
High-throughput optimization of instrument development and application projects is a large-scale project that involves cross-regional, cross-industry, and interdisciplinary "production, study, and research" cooperation technologies, instrument industrialization, and application development. The development of the project lasted for four years. More than 50 related patents and software copyrights and not less than four technical standards will be produced when the project is completed. Developed six large-scale automated and intelligent high-end scientific instruments and integrated systems for advanced bio-manufacturing, bio-energy, and biological environmental governance, and five types of microbiological/cell line detection optimization methods. All of them were in Shanghai Hanyu Hengping. Scientific Instruments Co., Ltd. completed engineering and industrial development and product manufacturing marketing.
The implementation of the project is of great strategic importance. The bio-industry is the country's pillar industry. China is currently a big country of industrial biology, but it is not a powerful country. An important reason is the complete lack of support for automatic detection instrumentation equipment optimized for cell line performance. Therefore, after the successful development and industrialization of this project, it will not only be able to effectively promote basic scientific research in China's bio-related industries. At the same time, it can play an important role in the area of ​​bio-manufacturing, which can significantly increase production efficiency, remove foreign trade barriers, purify the environment, and improve the ability to respond to biological threats. The products have huge economic and social benefits and are expected to sell at a price of 500 to 8 million yuan each. The annual demand for such equipment and equipment is in the hundreds of millions of yuan, which indirectly stimulates the added output value of the related application industries by 10 billion yuan.
Non-standard Automation Precision Parts
Non-Standard Automation Precision Parts,Custom Precision Parts Hinge,Carbide Sheet Heating Plate,Anti-Friction Precision Parts
RFC PRECISION MACHINE LIMITED , https://www.rfc-sz.com