The LED lighting industry has enormous economic and social benefits, and all countries in the world attach great importance to the research and development of LED. Advanced countries have promoted the rapid development of the semiconductor lighting industry from the four aspects of technology advancement, industrial policy support, industry standardization, and consumer environmental protection. This has certain reference for China's development of LED industry.
Ensuring that the technology is ahead of the LED lighting industry as an emerging industry, there are many major technologies that need to be tackled. However, technological breakthroughs, large investment, long cycle, and huge risks cannot be solely invested by enterprises. The participation of the government is also very important. Only in this way can the development of technology be promoted.
In June 2006, the US Department of Energy decided to support five major LED lighting projects: integrated LED floodlights for general lighting, phosphor systems for solid-state lighting products, phosphor-based high-light-emitting white LEDs, and organic Semiconductor lighting device structure, long-lasting and efficient hole light emitting diode. The total investment of these five projects is 11 million US dollars. The source of funds is mainly government investment, accounting for 70. The other 30 funds are invested by the enterprises responsible for project research and development. The responsible units for these projects are well-known companies or research institutes in this field, including OSRAM-Sivanni, General Electric, Eastman Kodak and Stanford International Research Institute.
When the LED industry emerged, Chinese companies missed the opportunity to overcome major technical problems. Many core technologies were occupied by foreign companies, and Chinese related companies appeared to be somewhat passive. How to break through the technical weakness of China's LED industry requires the exploration and efforts of all parties in the market.
Industrial policy fostering the LED industry has enormous economic and social benefits. Many countries have introduced relevant industrial support policies, including special fiscal expenditures and preferential tax policies, to encourage R&D and investment in the LED industry, and to establish and improve the LED industry system.
Japan is the first country in the world to launch a semiconductor lighting program. The 21st Century Light Project began in 1998 with a planned budget of about 6 billion yen. The program is funded by the Ministry of Economy, Trade and Industry for the New Energy Industry Technology Development Agency. In terms of tax incentives, Japan stipulates that in the two years from 2006 to 2007, enterprises or organizations will use LED lighting devices instead of incandescent lighting devices to obtain a tax rate reduction of 7 yuan.
The European Union has launched the Rainbow Project since 2000, which is organized by the Executive Research Office of the European Union to promote the development of the high-brightness outdoor lighting market.
China has also launched a number of related industry support policies in recent years. Some insiders pointed out that the government should give more consideration to how to maximize the effectiveness of policy support and avoid waste of resources.
Promoting industry standardization industry standards helps reduce transaction costs for buyers and sellers and creates competitive advantage through leading specifications. In the past few years, the Japanese semiconductor lighting industry has adopted the Japan Electric Light Manufacturing Association to standardize the LED product style and measurement. In 2006, 72 LED related manufacturers in Japan were established to establish the LED Lighting Promotion Association to carry out standard integration and formulation, which promoted the The industry continues to develop healthily.
In recent years, China has attached great importance to the revision of LED lighting standards. The construction of standard systems is fast, and the lack of standards has been greatly improved. However, both the standard setter and the quality control department have almost the same feelings: the implementation of the standard has not been optimistic, and the existing product standards and test method standards are not always perfect, and the actual operation is still Faced with many problems.
How to cultivate consumer environmental protection concepts to make LED lighting products get consumers' approval? In addition to support at the government policy level, at the supply level to reduce the price of products through technological innovation, the cultivation of consumer environmental protection concepts is also very important.
Japan is quite innovative in the environmental protection of LEDs. Its core is to educate the public by reducing carbon dioxide emissions, and to connect with the people's living and personal health. Many LED promotional occasions can be seen if using this kind of LED light source/lighting will reduce the amount of carbon dioxide emitted by your home. Obviously, people are more concerned about how much harmful gas is lost in his living and working space, rather than how much electricity consumption the country will reduce. In this sense, the people are more willing to pay for their own health, so that LED indoor lighting is naturally promoted and popularized.
With China HAE Wall Printer you can color and animate your home environments. You can print on wall, reproduce directly onto walls any colors images favorite, changing and
render unique your intimate spaces. As a digital fresco, but you can choose the photos. Any digital file you want, any size you prefer and any surface you have, Then Mural Printer and canvas printing machine can print it out in high quality colors durable, Direct to wall inkjet printer can be used in homes, offices, hospitals, schools, restaurants and cafes, Gyms, shipping centers , Childcare centers etc.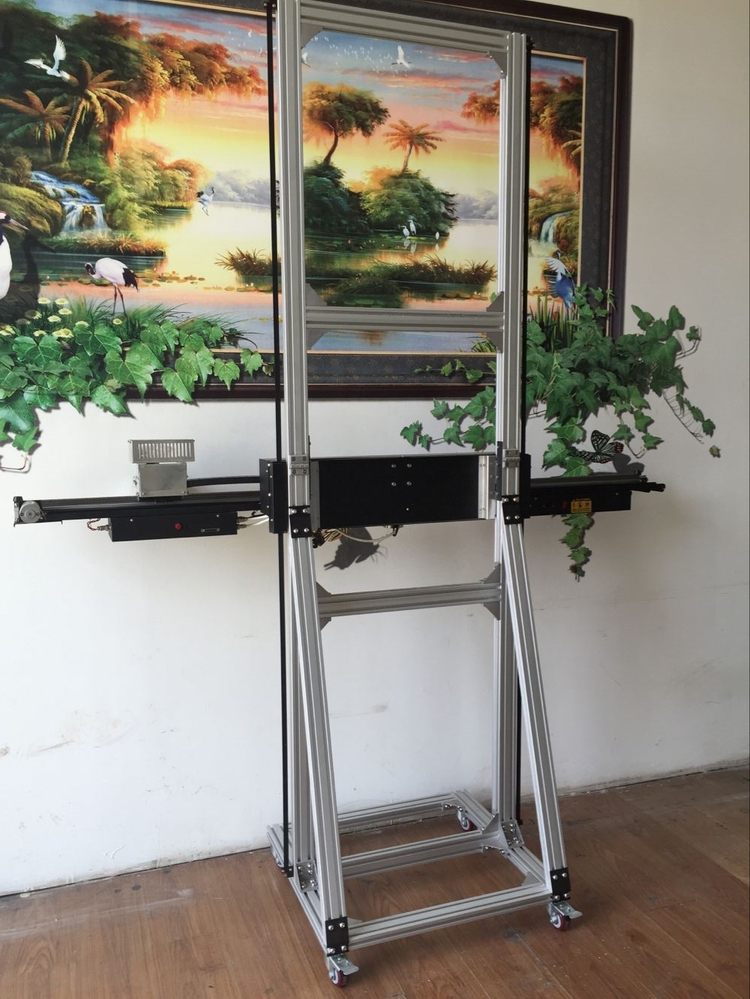 Horizontal Wall Printer,3D Horizontal Wall Decor Printer,Horizontal Water Based Ink Wall Printer,High Resolution Horizontal Wall Printer
Wuhan HAE Technology Co., Ltd. , https://www.whuvwallprinter.com