When it comes to snow removal operations, it is necessary to use related equipment. The Bobcat sweeping machine series is still recommended. The snow removal machine is good. Snow removal machinery is one of the main equipment for snow removal in winter. The region gradually promotes its application. Mainly manufactured using patented technology. Strong power, strong snow absorption, can throw snow 10-15 meters.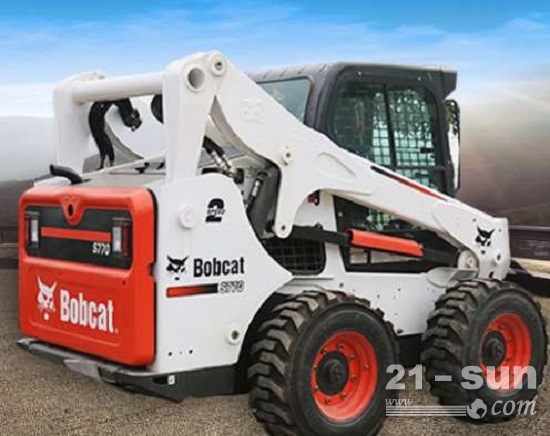 The machine can automatically walk and retreat. The operator only needs to master the direction, and all its components are produced by stamping die-casting, casting and injection molding, which fully realizes standardization, scale and standardized production. This advanced machinery is particularly suitable for the northern part of China. It is an indispensable machine for winter cleaning and is widely used in institutions, units, schools, etc.
The CAT Cat sweeper is a special machine for construction machinery. The whole machine has high power, four-wheel drive, articulated frame, flexible operation, good operability, high work efficiency and good reliability. The powerful cleaning function of the snow, the series of cleaning devices can be adjusted 30 degrees left and right, and can quickly remove snow, dirt, water and thin ice after compaction. It is a suburban road, street, plaza, park and shipping yard. The ideal equipment for removing snow from roads in mountainous areas, school offices and factories. It can remove the dregs on the road surface and has a good cleaning function for roads with more sand and gravel. It is an ideal equipment for road maintenance such as road construction maintenance and construction site opening. (This article is from the Bobcats)
Related News: Construction Machinery Sweeping Machine
C/Z/U Purlin Roll Forming Machine
The C Z Purlin Roll Forming Machine can produce C and Z profiles. Produce the C and Z purlin by exchange one side of the roller up and down..Greatly improved the production efficiency and save the working space.C Purlin Roll Forming Machine adopt cast iron structure. The driving way is chain driving. The size will be adjusted by the spacers between the rollers. The cutting is after forming, so the cutting position will be very smooth.
Our C / Z / U channel purlin roll forming machine can be profile custom,and are lower cost,high efficiency,reliable working ,low energy consumption.we can do any type of equipment according to customer requirements.
C-shaped purlin is good in bending resistance, straightness, and it can cut, punch automatically, it is very easy and convenient to use. It can be used as bearing structure in big and medium sized building, such as factories, warehouses, garages, hangars, gyms, exhibitions, theater and so on.
| | |
| --- | --- |
| Name | C / Z / U channel purline roll forming machine |
| Thickness | 1.5mm-3.2mm |
| Cutting type | Hydraulic type |
| Control system | PLC control |
| Roller processing | Quenching,chroming |
| Shaft diameter | φ80mm |
| Computer screen | Touch screen |
| Rollers | GCr15 with heat treatment and hard chrome-plated HRC58-62 |
| Productivity | 8-10 m/min |
| Diameter of the roller | According to type |
| Total power | 11+7KW |
| Dimension of major structure(L*W*H) | 7.2*1.1*1.56m |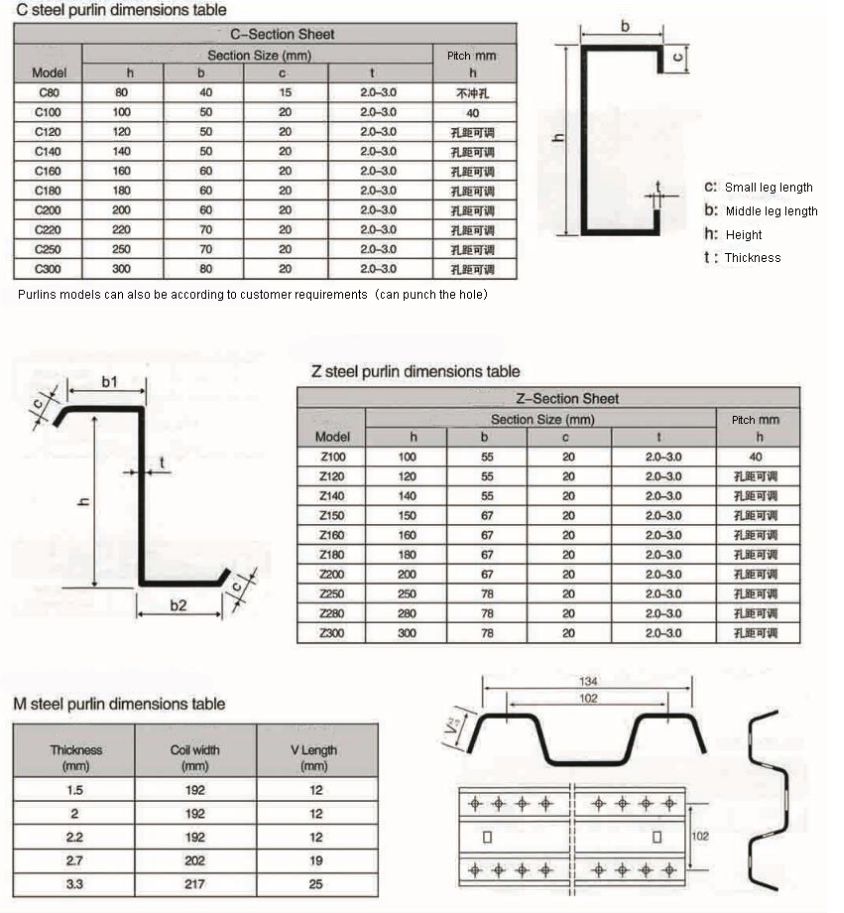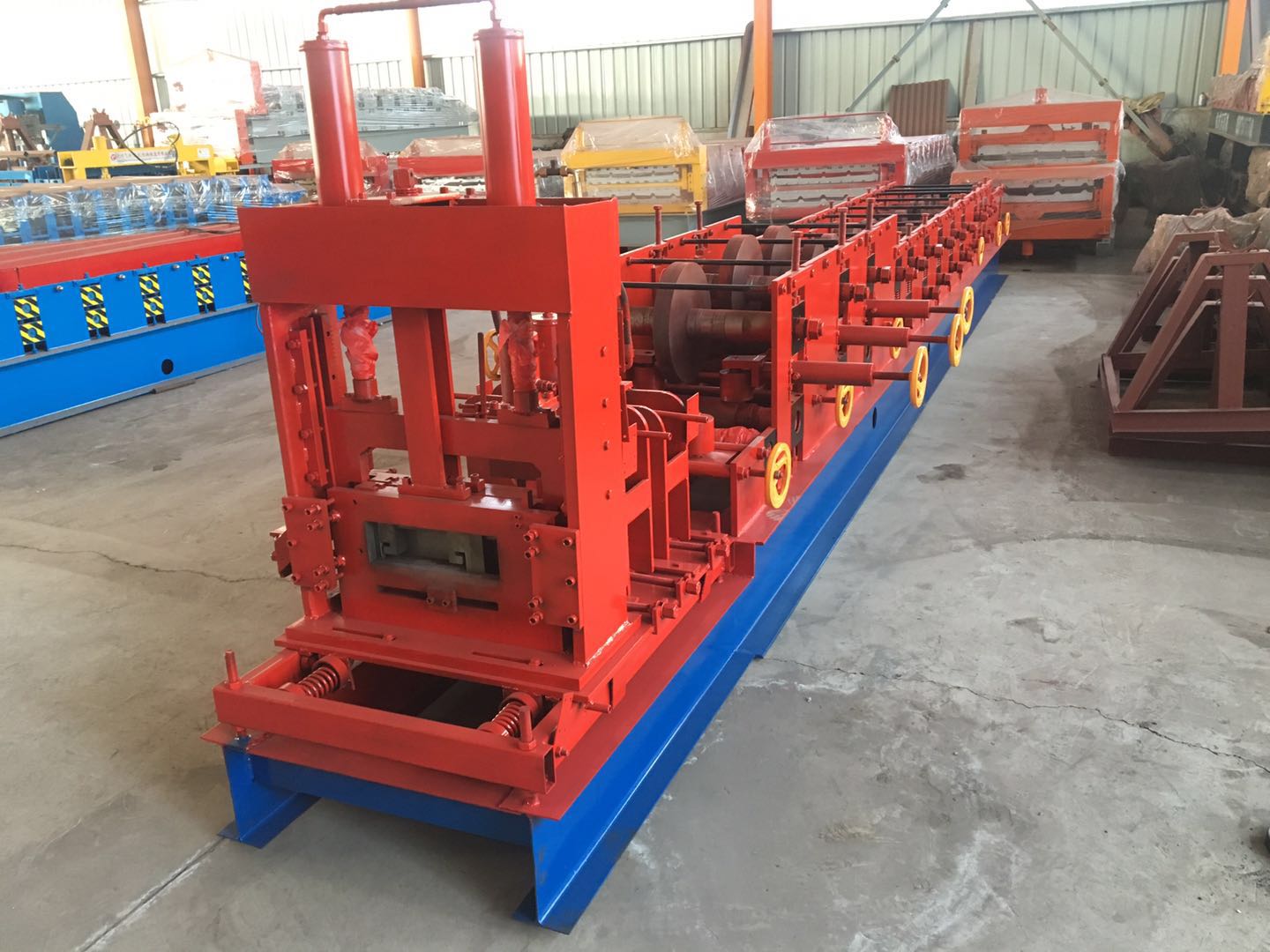 C/Z/U Purlin Roll Forming Machine
Automatic C Purlin Roll Forming Machine,C Purlin Roll Forming Machine,C Shape Purlin Roll Forming Machine,Cold C Purlin Roll Forming Machine
Cangzhou Feiyang Machiney Manufacturing Co., Ltd. , https://www.coldformingmachines.com